how to pray for ukraine
After an emotional trip to Ukraine, Moody instructor and alumnus suggests ways to intercede—and lament
This is the last of a three-part series on a humanitarian trip inside the Russia-Ukraine war by Moody Bible Institute graduate Matt Snyder '13 and his wife, Liliia (Chernytska). Read part one and part two of the series.
By Jeff Smith
When Matt and Lily Snyder first entered Centralna train station in Warsaw, Poland in early March, the scene they witnessed made them fight back tears. Thousands of Ukrainians—primarily women, children, and seniors—were huddled in sleeping bags sprawled out across benches and every available space of the massive facility. Young mothers tried to calm their crying babies as their kids fidgeted with nothing to do but wait. An elderly man sat on the floor by himself leaning against a wall and staring vacantly off into the distance.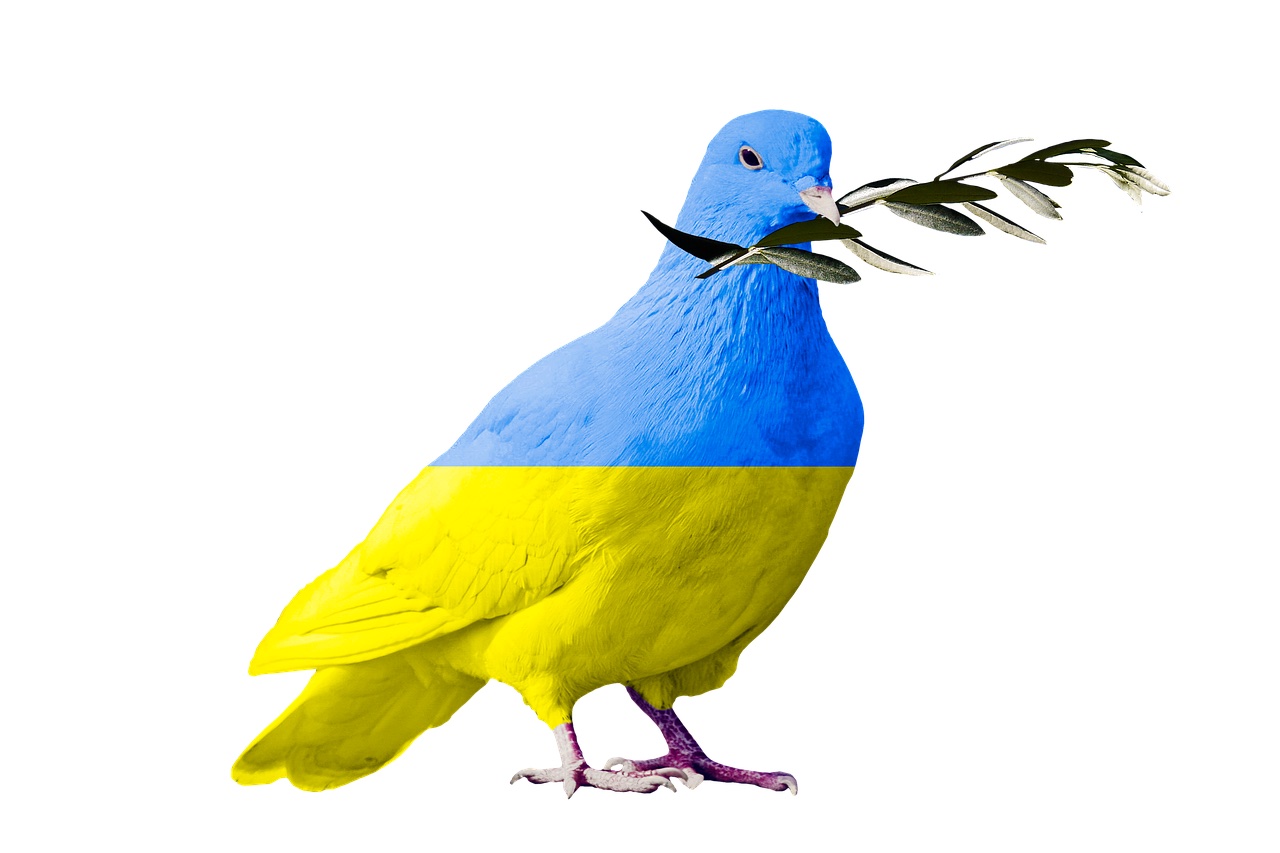 The refugees weren't in the station standing by for a train to arrive. They now called Centralna home after being uprooted by Russia's war on Ukraine. They were living homeless, battling hopelessness, and fighting feelings of helplessness about the future.
Pray for Ukrainians to find homes
Matt's description of the mass makeshift quarters he observed deeply affected me. The war suddenly became all too real.
That was Matt's point in sharing the story. Having served Ukrainian refugees March 5–12 with his wife, Lily, he knows how gravely the citizens of Ukraine need our prayer and support. The UN reports at least 10 million Ukrainians have been displaced by Russia's military since the war began February 24. That number is growing daily.
"Pray for people who now live in train stations throughout Europe," said Matt, who lived in western Ukraine after marrying Lily, a Ukrainian national, before Matt was hired in 2020 to teach in Moody's Communications program. "Every flat, hostel, and hotel room in Warsaw is full. People don't know where to go or what to do if they decide to venture further west. Many have nowhere to go and no one to go to.
"People around Europe are opening their homes to Ukrainians. Pray for continued European assistance and openness to refugees. Pray that the US will open its doors to Ukrainian refugees."
Pray for the gospel to penetrate hearts
In a two-day visit to western Ukraine, Matt and Lily connected with fellow believers from Ukrainian churches, including their former home church. With two percent of Ukraine's 40-million population identifying as evangelical Christians, Matt says prayer is imperative for Ukrainians, and unbelievers globally, to hear and respond to the gospel.
"Pray that people around the world—refugees, volunteers, soldiers, and citizens—will turn to the Lord," Matt said. "Many believers and unbelievers in Ukraine and beyond have been shaken out of their rhythms of everyday life. Some are turning to the Lord. Pray for this to continue."
Pray for peace and restoration
Christians worldwide are praying for a peaceful conclusion to the war. "Pray that the war will end immediately and people's lives will be preserved," Matt said. "Please pray, send monetary support, and organize ways to help refugees and medical relief efforts for Ukrainians."
One important thing to do before praying
Prayer and humanitarian aid are essential for a country besieged by Russian air and ground assaults. But Matt and Lily believe Christ followers should take time to lament before helping solve Ukraine's formidable problems.
"Grieve with those who grieve," Matt said. "Don't rush straight to resurrection. Do we know resurrection is coming? Of course we do. But we will never understand the third day without first sitting at the foot of the cross. We won't understand resurrection without sitting in sorrow. We'll miss opportunities to love our neighbors unless we learn to sit with them in their grief.
"I would invite readers to stop reading, get down on your knees, and lament. Pray to the Lord of Heaven's armies for His peace, provision, and protection."