Moody Central
Moody Central exists as a solutions-based service center, serving students at all Moody schools and campuses, to provide clear and efficient information to students in an attentive, responsive and suitable manor.
Moody Central serves students at all Moody Bible Institute schools and campuses from its offices on the second floor of Culbertson Hall in Chicago, Ill.
If you have questions or need more information, call us at (312) 329-2020 or e-mail us at 2020@moody.edu.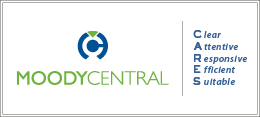 Services at Moody Central
---