About Moody's Alumni Association
---
The Moody Alumni Association is a dynamic relationship of former students who share a common spiritual heritage. Our mission is to facilitate mutually beneficial relationships based upon shared Moody Experiences and to serve as a vehicle for relevant ministry around the world.
Values
---
Four values drive the direction of the Alumni Association.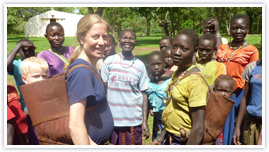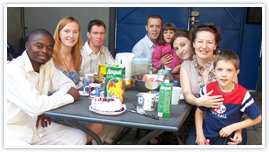 Authentic Relationships
Connects alumni with each other and with Moody, a special relationship that and deserves to be preserved and enhanced.
Relevant Service
Provides encouragement and ministry to alumni throughout their lifetimes.
Heritage
Honors Moody's rich history and the people who shaped Moody's ministries over the years.
Global Perspective
Considers, represents, embraces and serves the interests of all alumni around the world.

Although the constitution, by-law, and purpose statement of the Association have been revised over the years, serving Moody Bible Institute and bringing together Moody Alumni for fellowship still remains its top priorities.
History
---
In early 1916, A. F. Gaylord (1891), Dr. H. W. Pope and Dr. P.B. Fitzwater (1898–99) each sent a letter to the executive committees of Moody Bible Institute suggesting the formation of an Alumni Association. The three men did so without the knowledge of the others' suggestions.
Soon after, Mr. Gaylord and Dr. Fitzwater visited a number of cities extending from the Atlantic to the Pacific to establish local fellowships. In 1919, E.E. White (1901) was employed as the first executive secretary of the association. In 1922, he was succeeded by Charlotte A. Cary who visited alumni around the country and helped in the associations growth and development. Miss Cary and Dr. Fitzwater continued to visit various cities and attended alumni gatherings around the country.
The late 1940s and early 50s saw tremendous new developments by the Association as they continued to grow and thrive. Click on a year to see what happened then.
1948
Herbert Lockyer, Jr. '39 was hired as executive secretary of the Association
1949
Alumni Advance Program approved by Moody trustees. The three main points were: organizing local fellowships, disseminating information, and establishing an Alumni fund
In March, the first edition of Moody Alumni News was distributed free of charge
1950
Revised constitution written and approved
Board of directors elected
Christian Workers Bureau became Alumni Placement Service
Joined American Alumni Council
Officers' Handbook published
1951
Started weekly Alumni broadcast on WMBI
Started Moody Week at Winona Lake
Total of 30 organized fellowships
1952
Started Institute and Alumni Section in Moody Monthly
1953
Format of Alumni News changed to pocket-size
Alumni undertook sponsorship of Moody Week at Winona Lake
63 local rallies held during the year
Alumni visited in Mexico and Caribbean
Projects
---
The Faculty Travel Endowment Fund
Nothing in life can make an impression quite as deep and profound as a great teacher. Moody professors have all been there. They have firsthand experience doing real ministry—and they've been there for you. Now you can be there for them.
The Faculty Travel Endowment Fund was established by the Moody Alumni Association to provide faculty with resources for global ministry. Each year, Moody professors use scholarships from The Faculty Travel Endowment Fund to:
Lead Moody students on spring break ministry trips
Teach at international seminaries during sabbaticals
Support the ministry of Moody alumni serving Christ around the world
With a gift to this fund, you invest in Moody's faculty and their ongoing ministry - further extending their role in Moody's vision to equip people across the globe, cultures and generations with the truth of God's Word.