#dresslikedwight
Welcome to Moody's campus store! You can sport Moody swag all year long by stopping in at our store on campus—or, if you can't make it to Chicago, visit the store online. Our selection includes T-shirts, sweatshirts, water bottles, keychains, sweatpants, backpacks, lanyards, stickers, mugs, and more!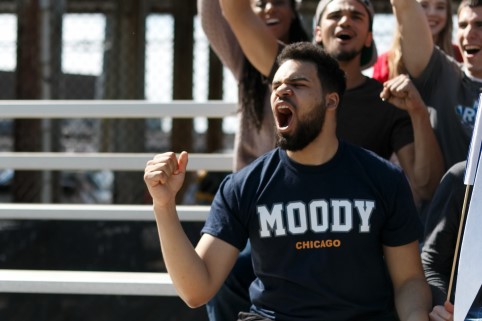 On-Campus Store
Moody Gear in Chicago is located in Smith 1.
Hours: Tuesday and Thursday, 10:00 a.m.–1:00 p.m.*
If you are purchasing for a student who lives on campus at Moody Bible Institute in Chicago, we will gladly deliver to the Campus Post Office free of charge. To order for campus delivery, call (800) 356-6639 or e-mail moodygear@moody.edu.
*Hours are extended during special events, and we are always happy to open for campus guests during regular business hours (M–F, 8:00 a.m.–4:30 p.m.).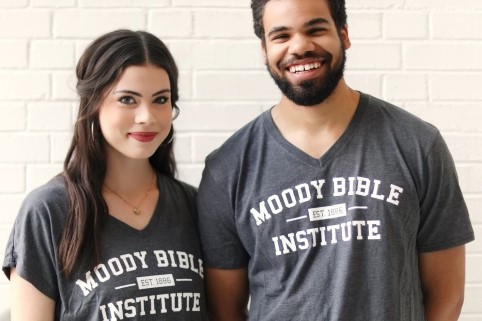 Online Store
You can order online and ship to anywhere in the US. Choose from a wide selection of apparel, accessories, and even kid's clothing!