URBAN COHORT PROGRAM
You can live in community with other students in one of Chicago's under-resourced cross-cultural neighborhoods. Partner with local churches and ministries as you prepare for future life and ministry in an increasingly urbanized world. You'll be supported and mentored by faculty, staff, counselors, and local ministry leaders, all experienced in cross-cultural ministry. It's a hands-on way to learn, as you're immersed in the community you're serving while still attending classes.
We currently have students living in eight neighborhoods throughout Chicago:
Albany Park,
Bridgeport,
Englewood,
Humboldt Park,
Little Village,
Rogers Park,
West Ridge,
and Uptown.
Meet the Urban Cohorts Team!
Our experienced staff is here to help you navigate this cross-cultural experience.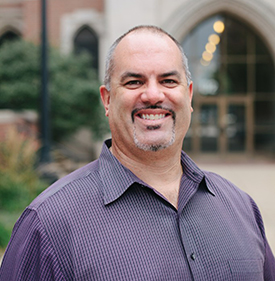 Craig Hendrickson
Associate Professor and Head of the Urban Cohorts program.
David Bronsveld
Urban Cohorts chaplain
Hailey Stephens