Alumni Association Board and Staff
Front row (left to right) Rusty Ingraham, Cherie Balog, Dr. Tracy Reed;
Back row (left to right) Jim Shoberg, Marcus Hayes, Julie Ross, Sara Nimori, Erika Dawson
Board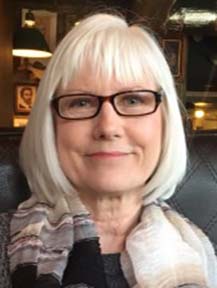 Cherie (Bruchan '75) Balog is employed by the Network of Biblical Storytellers, a professional association for clergy and laity. Along with serving as a volunteer chat coach at the Billy Graham Evangelistic Association, she also serves on a seasonal basis with its sister organization, Samaritan's Purse. Cherie volunteers with Indy Reads, an adult literacy program, and with the Heartland Film Festival. She serves her church as a lector, altar guild member, and membership class facilitator.
After graduating from the communications program at Moody, Cherie completed her BS in Journalism at Northern Illinois University. Cherie and her husband, Kevin, reside in Fishers, Ind., and have on daughter.
---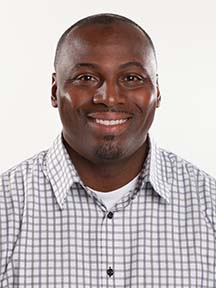 Marcus Hayes '07 graduated from Moody in 2007 and went on to earn a Master's in Theological Studies from Southwestern Baptist Theological Seminary and is pursuing his doctorate from Anderson University Clamp Divinity School.
Marcus currently serves as lead pastor at Crossroads Baptist Church, The Woodlands, Texas.
Marcus and his wife, Mandy, have three daughters: Sarai, Amaya, and Naomi.
---
Erika (Sweeting '01) Dawson created the Faithful Life Planner and founded faithfulmoms.org, an online ministry with practical tools and biblical teaching for mothers. She graduated from Moody with a BA in Elementary Education and earned her master's in teaching from National Louis University. She taught in both Christian and public schools and spent five years directing children's ministry.
Erika and her husband have four children and live in the Chicagoland area where they are active in their local church and community.
Many of Erika's family attended Moody, including her grandparents, Dr. George Sweeting '45 and Margaret (Hilda Schnell '46) Sweeting, her uncles, Dr. Donald Sweeting '76 and Robert (Bob) Sweeting '80, and her brother-in-law, Ryan Dawson '13.
---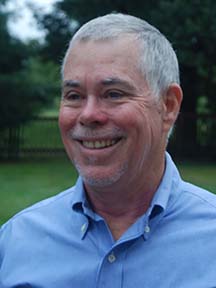 Rusty Ingraham '75, now semi-retired, worked with the US Foreign Service. While serving he ministered to a number of international churches. He worked on pastoral search committees, on church boards, and as a teacher. During nearly 29 years with the State Department, he served in Turkey, Romania, Bolivia, Bosnia, Cuba, and Jordan.
Rusty grew up in the Chicago area where he attended The Moody Church and listened to Moody Radio. Many of his family, friends, and spiritual leaders were Moody grads or connected to the school. Rusty graduated with a diploma in Biblical Theology and went on to get a bachelor's degree in history at Lawrence University in Wisconsin.
Rusty and his wife, Ann, met at a friend's wedding. Ann, who has a bachelor's degree in nursing, served overseas as a nurse and local volunteer. The Ingrahams have one son, Michael.
---
Jim Shoberg '87 joined Avant Ministries (formally known as Gospel Missionary Union) in 1990, and has served 29 years with the mission.
Jim was assigned 15 years to Ecuador, South America, where he and his wife Debbie spent the majority of those years serving the Shuar (Tribe) Evangelical Church Association in the Amazon Basin, teaching courses for Theological Education by Extension. He and Debbie, along with their four children were reassigned to France for 11 years. Their main ministry was church-planting in a Paris suburb.
Since 2016 Jim has served as the assistant to the Vice-President of Field Ministries over Europe and the Americas and recently was named Ministry Director in Western Europe, overseeing the work in seven countries where Avant missionaries are planting churches.
Jim and Debbie live in Wheaton, IL at this time, using technology and travel to continue the work. Their children range from ages 23 - 13. One of them, Julie, is currently a senior at Moody.
---
Sara Nimori '19 was born and raised in San Diego, California. She was a small business owner growing up, and was heavily involved in competitive speech and debate. While pursuing a degree path in fashion merchandising, Sara was convicted to use her teaching and speaking abilities as a ministry instead.
Sara transferred to Moody in 2015. During her Moody career, Sara mentored students and taught debate with the Moody Debate Society at Wells High School, in collaboration with GRIP Outreach for Youth. Sara later served as Student Body President, where she became passionate about leadership development and student advocacy. Sara graduated with a degree in Communications and now works in downtown Chicago in wealth management. She serves actively in the local body at Legacy West Ridge, a house church based in Chicago's North Side.


---
Heidi (Stadt) Butts '89,'90 graduated with a degree in Christian Education. She has greatly valued her Moody education,using it over the years in various volunteer roles in the church and the community, in the raising of their daughters, as well as in administrative roles in both public and Christian schools. Currently she is the assistant to the Head of Schools in a Classical Christian Academy. She and her husband of 31 years, Bob '87, live in the Cleveland area, where he leads Truth For Life, the Bible teaching ministry of Alistair Begg. Heidi and Bob have 3 grown daughters and 3 sons-in-law. She enjoys going to the lake, planning parties, biking and gardening.
---
Lyall Sutton, MA Min '94. Lyall did his undergrad at Liberty University majoring in Youth Ministry. His formal ministry began at Cornerstone Baptist in Eldridge, IA where he served as Youth Pastor for six years. He presently serves as Sr. Associate Pastor at Bethany Baptist Church, Peoria, IL where he has served for 32 years. Lyall is committed to exposing people to Global ministry and has taken over twenty mission teams to five continents. He serves on the board of Hope Alive Africa. Lyall and Sheila have two children: Megan, Ben '04 and Hannah (Bartel) '04 and two granddaughters.
---
Juanita (Santiago '05) Reyes was saved at Inner City Impact through a backyard Bible Club in Chicago and currently serves on ICI's board. Their leadership development program supported her to attend Moody Bible Institute. She graduated in 2005 with a BA in Print Media Communications—the first in her family to graduate from college. Juanita earned an MA in Journalism at Columbia College Chicago and has worked for CNN and other media outlets in the Chicago area. Juanita married Eric Reyes '05, a Chicago policeman who serves in a specialized unit. They minister as elders at the New Life Community Church in Chicago where they started a young adults ministry and are now involved in the marriage ministry. The Reyes have three boys and a baby girl. Juanita homeschools their children and enjoys peace and quiet (and sleeping) when possible.
---
Donald Polk '14 was awarded his Biblical Studies degree at Moody in order to augment his other degrees in accounting, Master's Degrees in Clinical Psychology and Master's in Counseling. Prior to working in private practice in the San Francisco Bay Area of California, Donald was part of the executive teams at three startup companies that eventually went global. The opportunity to travel and meet people all over the world helped to expose him to the great need in all the world for people to know and receive Jesus Christ as Savior. Donald and his wife Renee of 25 years live in both the Bay Area as well as in central North Carolina and travel to both locations often volunteering in their local churches on both the hospitality and marriage ministries.
Staff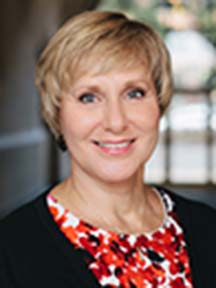 Nancy Hastings
Executive Director
Nancy (Andersen '80) Hastings graduated from Moody Bible Institute in the Communications program. Since then Nancy has been committed to the ministry of Moody and the mission of the Alumni Association. She served 15 years in various Alumni Department positions before becoming executive director. Previous positions included department secretary, Brick Walkway coordinator, and project coordinator. Nancy also served two terms as an Alumni Board member. Nancy's husband, Doug Hastings '79, serves as vice president of Moody Radio. Doug and Nancy have two adult children, one granddaughter, and one grandson.
---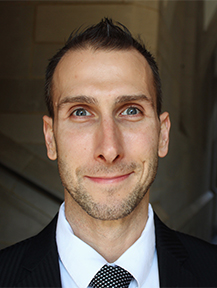 Scott Johnson
Project Coordinator
Scott Johnson serves as the alumni project coordinator for Moody. Prior to joining the alumni department, he worked in Moody's Event Marking and Management department as an operation coordinator and external event coordinator. His primary responsibilities have centered around working with Moody's external ministry partners and campus guests. Before Moody, he spent 15 years working at the PAV YMCA in Berwyn, Illinois, where he served nearly six years as the Aquatic Director. In addition to his responsibilities at Moody, he serves on the Philip Team at The Moody Church as an usher captain and as part of the leadership team of the In Focus community.
---

Ayanda 'TK' Khumalo
Web Content Specialist
Ayanda (TK) was born and raised in Zimbabwe, Africa. He started his worship leading career serving as a deacon and worship pastor at Bulawayo Baptist Church in Bulawayo, Zimbabwe for seven years before coming to study at Moody. TK leads worship with his band Ayanda; He also serves with Harvest Bible Chapel's worship ministry. TK has led worship teams all across the globe from Botswana, South Africa, Zambia, the United States, Mozambique, and more.
---
Joshua Ugbeda
Assistant to the Project Coordinator
---
Febin Johnson
Editorial Assistant