Pro-Life in Action
Moody Theological Seminary grad works full time aiding unborn babies and women at Detroit pregnancy center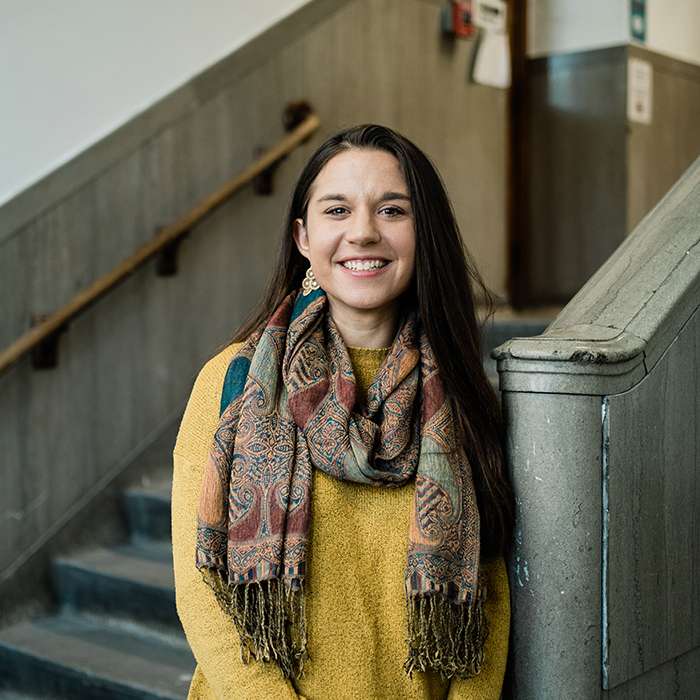 by Jeff Smith
63,459,781*.
This staggering figure represents the number of babies killed in abortions since the US Supreme Court's Roe v. Wade ruling legalized the procedure in 1973. To put this in perspective, 63.5 million exceeds the entire population of Italy (60,367,477). A country of that size would be the 23rd-largest in the world, just behind France.
Such stark reality is unfathomable to wrap our minds around, particularly as followers of Christ who revel in the truth that God lovingly forms each person in His image beginning at conception. "For you created my inmost being; you knit me together in my mother's womb. I praise you because I am fearfully and wonderfully made; your works are wonderful, I know that full well" (Psalm 139:13–15).
As an adoptive father, this figure weighs especially heavy on my heart. At one week old, my older daughter was left in a basket on the front step of an orphanage in Linchuan, China 22 years ago. China's one-child population control policy prohibited her biological parents from keeping her, so they quietly (and undoubtedly with broken hearts) gave Jessica to a local orphanage so that her life would be spared. My wife and I were blessed to adopt her 10 months later.
Nearly 64 million babies dying in abortions is a horrifying fact, akin to a holocaust. It can either bring us to anger or motivate us to action.
Alecia Hinston chose the latter.
As a client services coordinator at the Care Net Pregnancy Center in Detroit, Alecia is making a tangible difference in the futures of unborn babies and the women carrying them. She has helped dozens of pregnant mothers not only decide to keep their pre-born infants or place them up for adoption but gain the support and resources needed to safely raise their babies.
Alecia's journey to pro-life ministry began while flying home from a mission trip to Uganda. As she read about the Urban Scholars scholarship program at Moody Theological Seminary in Plymouth, Michigan, she noticed that one requirement of the scholarship was to volunteer with an urban ministry in Detroit. One of the ministry options was the Care Net Pregnancy Center.
"When I read how they work with women who have unplanned pregnancies and other difficult situations, it sounds weird, but my heart was burning," Alecia said. "I have a burning passion for women to know and love the Lord. I thought to myself, I have to do this."
Two years later, Alecia graduated from MTS Michigan in December 2021 with a Master of Arts in Biblical Studies and a job at Care Net. She now ministers full time to women in need thanks to the Urban Scholars full scholarship that opened the door for her to attend seminary.
Click here to read more about Moody Theological Seminary in Michigan, the Urban Scholars scholarship program, and Alecia Hinston's story.
* From the National Right to Life Committee and the Guttmacher Institute