BA/MA in Pastoral Studies
You can earn your BA and MA in just five years or get your BA, MA, and MDiv in six!
When you earn your Bachelor of Arts in Pastoral Studies and Master of Arts [Pastoral Studies] from Moody Bible Institute and Moody Theological Seminary, you get two degrees in five years. Or, graduate with your BA, MA, and Master of Divinity in six years! You'll study the pastoral office and be equipped to lead a church or minister on a church staff. Participate in biblical interpretation and reflection as you prepare for church ministry. You can take undergraduate and graduate courses in the final semester of your 124-credit BA and complete your 30-credit MA after one more year of full-time study.
Your Pastoral Studies Experience
As you study your BA, you'll:
Gain the biblical, theological foundation necessary for pastoral ministry
Learn to preach a relevant, accurate expositional sermon from any genre of Scripture
Receive basic pastoral skills and articulate your philosophy of pastoral ministry
Practice what you're learning in your PCM and internship
While you earn your MA and ATS-accredited MDiv, you'll:
Study the Bible using literary and structural analysis, grammatical observations, theological exegesis, and the history of interpretation
Develop a biblical, theological, and philosophical perspective to deal with life issues
Articulate a philosophy of congregational worship and pastoral care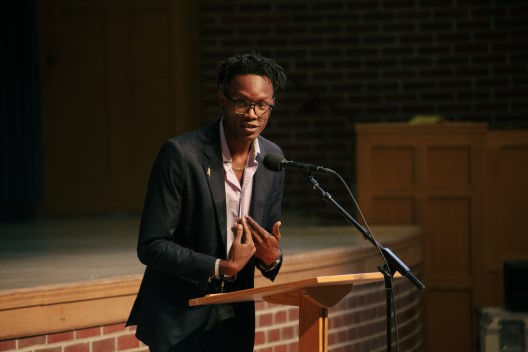 Meet your Pastoral Studies professor
Study with faculty who have years of academic and practical ministry experience such as Kerwin Rodriguez, instructor of Pastoral Studies. He loves to challenge his students to view God and ministry in different ways.
Jobs you can get with a Pastoral Studies degree
When you graduate with a BA/MA in Pastoral Studies, you'll have the practical skills necessary for a wide variety of jobs. You can:
Be a head pastor
Lead a ministry
Teach the Bible
Serve anywhere in the world
Minister at a church
Pursue further education
With the optional MDiv program, you'll be equipped to serve as a biblically and theologically astute pastoral leader. With classes in Bible analysis, biblical and systematic theology, church history, preaching, and biblical languages, you'll be prepared to minister wherever God calls you.
Financial Aid
For on-campus residential students, every class in your degree is paid for by the Chicago Tuition Grant, sponsored by faithful donors. Every residential Chicago undergraduate student is awarded this grant, worth up to $12,960 a year. Off-campus commuter students pay $380 per credit hour. Find out how to defray the remaining costs with scholarships, grants, student loans, student employment, and veterans benefits.