BA in Children and Family Ministry
Reach children and their families for Christ
You can learn to communicate biblical truth to children and their families with your Bachelor of Arts in Children and Family Ministry from Moody Bible Institute. You'll practice serving with compassion and skill in any context. Discover how developmental stages and a child's spiritual formation fit together and how to best minister to children and their families from a strong theological foundation. You'll also gain administrative skills for directing a ministry and interpersonal skills for leadership and counseling.
Study with professors who care about you, challenge you and invest in your growth. Graduate prepared to lead a child and family program anywhere God takes you.
See also: Associate in Children and Family Ministry Certificate in Children and Family Ministry
Your Children and Family Ministry Studies
As you study, you'll:
Integrate theology and biblical exposition to help children develop a love for the Bible
Get hands-on experience with children and families in ministries around Chicago
Build a relationship with your advisor as you grow spiritually and get leadership training
Help coordinate and run a yearly children and family conference at Moody
Form and give a defense of your biblical and theological ministry model
After you graduate with your Children and Family Ministry degree
The graduating class of 2017 had 100% job placement. You'll graduate ready and able to get a job and join other Children and Family Ministry alumni around the world.
Alumni from the program are serving in churches, inner city kids programs, orphanages, counseling centers, daycares around the world—and wherever God brings them.
The annual NEXT Conference
The NEXT Children and Family Ministry Conference is an annual conference planned and hosted by students in the Children and Family Ministry program at Moody Bible Institute. It equips and encourages those in ministry to children and families. Speakers discuss today's relevant topics in children and family ministry, as well as useful books, curricula, and networking.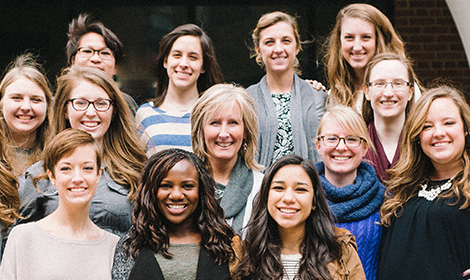 Financial Aid
For on-campus residential students, every class in your degree is paid for by the Chicago Tuition Grant, sponsored by faithful donors. Every residential Chicago undergraduate student is awarded this grant, worth up to $12,960 a year. Off-campus commuter students pay $495 per credit hour. Find out how to defray the remaining costs with scholarships, grants, student loans, student employment, and veterans benefits.