refuge for ukrainian refugees
2015 Moody grad bravely volunteers to help Ukrainians escape war with Russia through Romanian border
By Jeff Smith
Living near Romania's northern border with Ukraine, Adelina and her friends followed news reports with vested interest as Russian troops crossed into eastern Ukraine the morning of Thursday, February 24.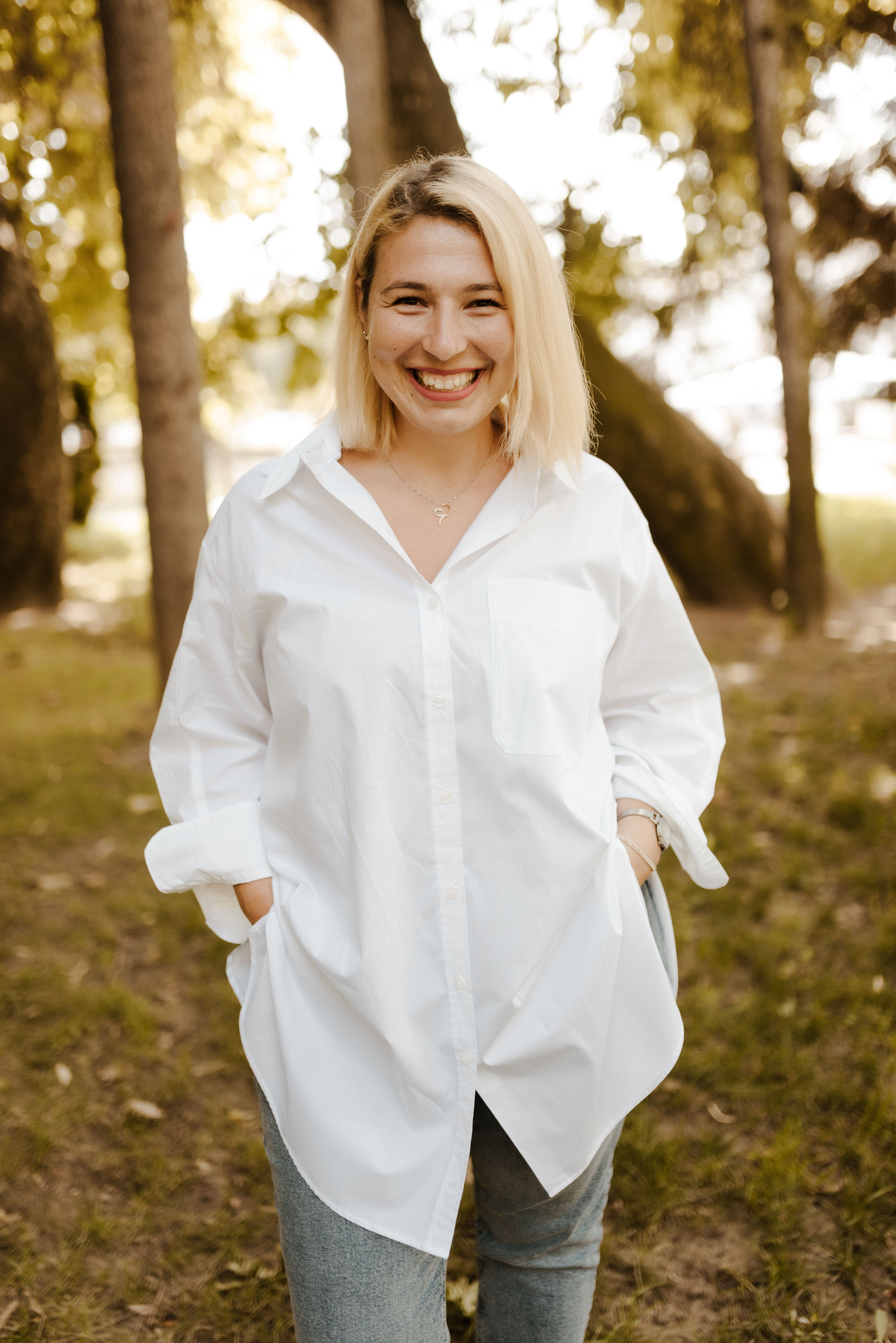 But Adelina and her countrymen weren't ready to call Russia's attack an all-out war.
"When the war in Ukraine broke out, things did not yet seem to be as serious," said Adelina, a 2015 graduate of Moody Bible Institute. "We perceived Putin's actions more as a technique for intimidation, not real war."
In less than 24 hours, an encounter she never thought possible radically changed Adelina's view of Russia's military attack—and transformed her daily life ever since.
"Thursday evening, I got a call from my colleague who got a call from a pastor who was already at one of the main borders with Ukraine aiding people crossing into Romania," Adelina said. "A few hours later, in the middle of the night I picked up a refugee girl running away from the war and trying to make her way to Poland.
"It was surreal to sit face to face in my home talking with someone who left the country due to war. Things happened very fast. I didn't even have a chance to offer myself as a volunteer when I found myself among the first responders inside the country."
Serving Christ full time in Romania
Adelina's willingness to bravely intervene on behalf of Ukrainian refugees is no surprise to those who know her. In 2011 Adelina traveled from her hometown of Arad, Romania, to Chicago to attend Moody, intent on preparing for a career in vocational ministry equipped with a theological education that is second to none.
After earning a BA in Communications at Moody, Adelina returned to Romania. She helped produce a daily Christian talk show at a radio station in Arad before moving to the city of Cluj-Napoca to launch a missions-focused online radio station.
In 2018 she became a media planner for the Romania team at Ravi Zacharias International Ministries, now known in Romania as Think Ask Ponder. She also actively serves in several ministries with the VIA Church in Cluj-Napoca and finds time to host a women's program and offer media support for a Christian TV station.
"My life has been tremendously enriched by all things Moody," Adelina said. "The powerful education as well as the professors' dedication shaped my life. I still make references to different courses or books I studied and talk about the example of my professors. I also got to work alongside some of the most gifted, creative, and anointed people in the Communications department and at Moody Radio, which empowered me in all my media projects. Moody equipped me academically, spiritually and professionally."
Click here for a special Q&A with Adelina about her involvement in helping Ukrainian refugees escape the war with Russia.