Paying It Forward
Former missionary to Taiwan and Europe still gives monthly to Moody eight years into her retirement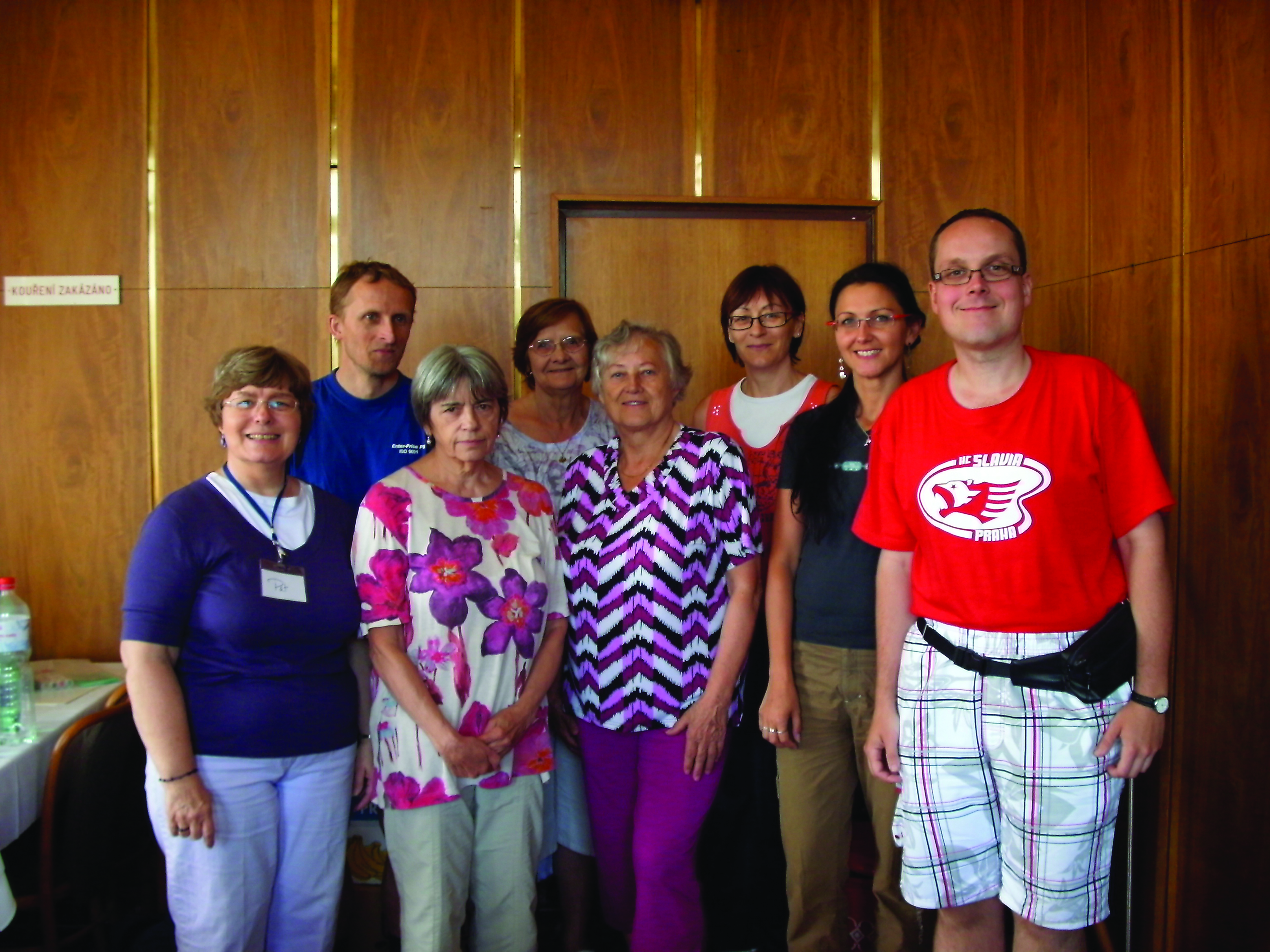 Pat Foster (far left) with members of one of her English as a Second Language classes in 2010 in the Czech Republic.
by Jeff Smith
From as early as kindergarten, Pat Foster remembers longing to become a schoolteacher. After earning a teaching degree in 1970, Pat's dream came true when she started teaching at her hometown junior high school.
But Pat soon sensed God's call to teach overseas. The missionaries supported by her home church, Bethel Baptist, told her that as a missionary teacher she would need a formal Bible education. Thanks to donor-paid tuition, Pat completed 30 credit hours in Bible courses at Moody Bible Institute, unlocking the door for her to teach as a missionary.
Forty years later, Pat retired in 2014 after teaching in Asia and Europe with The Evangelical Alliance Mission (TEAM). Treasuring the training she received from Moody, Pat has faithfully given to Moody's education ministry for more than 25 years.
"I was so grateful to enjoy a free Bible education from Moody, I wanted to pay it forward," she says.
Applying her Moody education in the Far East
Pat's first TEAM assignment was in Taipei, Taiwan, where she taught missionary kids (MKs) at Morrison Academy, an international Christian school. Pat spent 15 months learning Mandarin and taught English as a Second Language adult classes part time.
Pat's Moody education equipped her to teach students from a biblical perspective. "At Moody I learned how to integrate Christian principles into education and how to help students learn and grow spiritually," she says.
Answering God's call to Austria
After 15 years in Taiwan, Pat moved over 5,600 miles to Vienna, Austria, to teach at Vienna Christian School. She taught at the MK school from 1990 to 1998 and learned German to boot.
In 1998, Pat began teaching adult ESL classes to Austrian citizens at TEAM church plants in and around Vienna, a ministry she continued for the next nine years.
The classes paved new avenues for TEAM and its church plants to spread the gospel in Austria, where less than two percent are born-again Christians. Pat incorporated Bible teaching into her classes and regularly invited students to church ministry events and summer camps.
"Her desire to share the gospel came through in her ESL classes," says TEAM missionary Barb Stutzman.
Exalting Christ in the Czech Republic
In 2007, Pat moved to the Czech Republic. She learned Czech, her fourth language, and taught ESL in Prague. Like Austria, roughly one percent of Czechs were evangelical believers.
"ESL is an effective evangelistic outreach in these countries because the people there are so hungry to learn English that they're willing to go to classes in evangelical churches," Pat says.
Mark and Gretchen Potma, TEAM missionaries with Pat in Prague, remember Pat's diligence in building relationships with students and neighbors, all in an effort to win them to Christ. "She made a point of getting to know everyone who worked in the neighboring stores despite her limited Czech," Gretchen says.
Leaving a lasting legacy
Retired since 2014, Pat cherishes the numerous lives God impacted through her teaching, mentoring, friendships, and example. "Many of my former students followed their parents' lead and are pastors or missionaries or in child evangelism."
She also maintains contact with many of her ESL students. "Several have come to know the Lord as their Savior. They'll tell me, 'I now believe in God and know He's my Savior.' That's such an answer to my prayers. I continue to pray for other former students to know Him, too."
Still serving and giving in retirement
Pat has no plans to stop giving monthly to Moody's education ministry. As she approached retirement, Pat told God it was her goal not to decrease her giving; if possible, she wanted to give even more.
A Christian financial adviser told her it was unfathomable to consider giving the same amount in retirement. But eight years in, Pat has followed through. "Malachi says to test and see and the Lord will open up the doors of Heaven to you," she says. "Most of us don't ask that of God, but somehow I've managed to make it through."