Online Adventure
How a bachelor's degree with Moody Online prepared Adrian Ortiz '21 for an exciting new mission as a pastor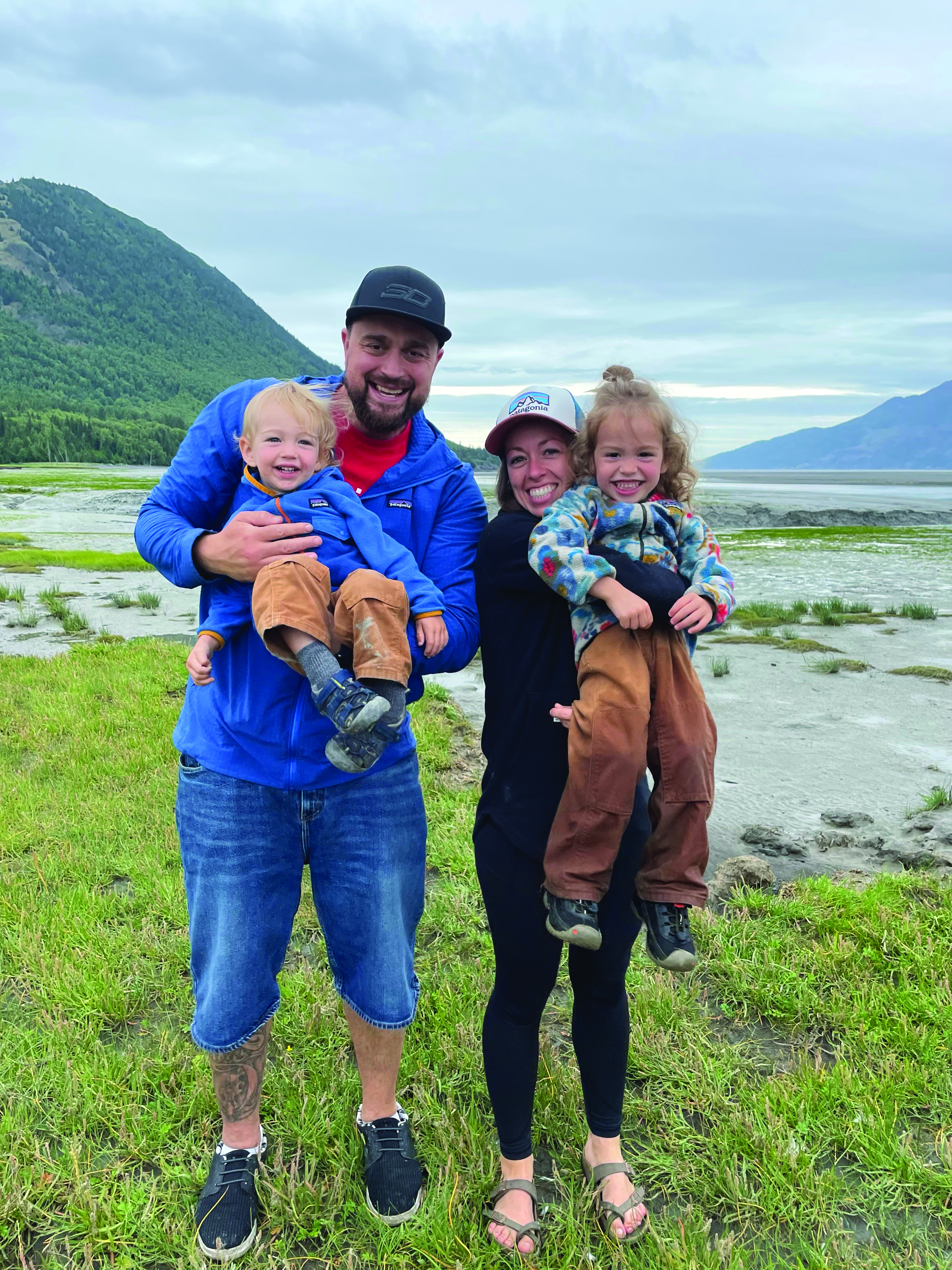 Adrian Ortiz with his wife, Adrienne, and their sons Lazzaro and Judah in Alaska.
by Jeff Smith
It was 2017, and the previous seven years of Adrian Ortiz's life were a whirlwind of dramatic changes. Adrian had completed an 80-month prison sentence for armed robbery. Shortly after his release, he had come to personal faith in Jesus Christ and then had seen his entire world transformed by his Savior. He had started his own carpentry business, fallen in love, gotten married, and moved to Wasilla, Alaska.
But, while his new walk with Christ, marriage, and business were each flourishing, his wife, Adrienne, believed God wanted to take Adrian on an entirely new mission.
"Adrian was very good at his job and financially successful, but he seemed unfulfilled and discouraged," Adrienne said. "I sensed it was because he wasn't living out God's calling on his life. That led us to prayer in pursuing full-time ministry, something he'd talked about doing."
New adventure with Moody
The couple became convinced that God's next step for Adrian was pastoring a church. Adrian knew he would need formal Bible training and applied for Moody Bible Institute's online program.
There was just one problem.
"How in the world would we be able to afford that?" Adrian wondered.
Despite those concerns, Adrian was accepted and enrolled at Moody, confident that he was following God's will and trusting in God's provision. Adrian shuttered his construction business, and the couple lived on Adrienne's nursing salary and a small stipend from an internship Adrian landed at nearby Creekside Church. The Alaska Department of Vocational Rehabilitation awarded a grant for ex-felons to help pay the rest of Adrian's tuition.
A week after Adrian was accepted into Moody, the couple learned they were pregnant. "It was God's timing for sure," Adrian said. "If I had found out we were pregnant a week later I wouldn't have gone to Moody."
'Sleep deprivation and total insanity'
Adrian enrolled as a full-time student in Moody's online program in 2017 and also interned part time. He also served as a stay-at-home father to the couple's two sons, Lazzaro (now 4) and Judah (now 2), while Adrienne supported the family as an RN.
"In all honesty, those years are a blur of sleep deprivation and total insanity," Adrienne laughed. "We just made the most of it. I was the designated driver wherever we went because he would be typing away with a mountain of books on the dashboard. We were probably quite the sight driving around town!"
Online professor, in-person friendship
Adrian also had to overcome the dual challenges of a limited education as a troubled teen and a 20-year gap since attending school. But Adrian's perseverance and drive made a lasting impression on Moody's online faculty, especially adjunct professor Nathan Stenholtz, who taught Adrian in a Teaching the Scriptures class.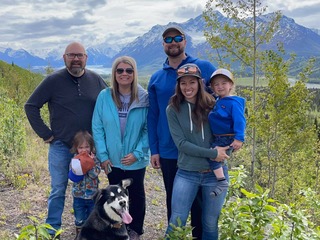 "Adrian had a passion for God's Word and disciple making," Nathan says. "We formed a friendship quickly and had fantastic conversations about class topics but also about life and youth ministry. He is passionate about living a disciple-making way of life and ministry based on the relational priorities of Jesus."
Nathan and his wife, Kristin, even accepted Adrian's invitation to visit Adrian and his family in Wasilla.
"Staying in his home allowed me the honor to see how much he loves his wife and kids," Nathan says. "He was so loving and gentle with them, and we could easily see Jesus in the way he treated each one of them."
Photo caption: Moody professor Nathan Stenholtz and his wife, Kristin, visiting the Ortiz family in Alaska.
'I'm so grateful for Moody'
Adrian graduated from Moody with a BS in Biblical Studies in 2021. Creekside Church hired him as its full-time youth pastor, fulfilling God's calling for Adrian to be a pastor.
"Those four years with Moody were so important," Adrian says. "My training and understanding of Scripture and the tools I gained for critical thinking, the biblical foundation I learned, my understanding of hermeneutics, the different tools I gained for Bible study—I'm so grateful for Moody. I value what my professors poured into me and what I learned from classmates who were from all over the world."
Click here to read Adrian Ortiz's powerful full story in the Moody Alumni & Friends magazine online story archive.