'my hope is in jesus christ'
Ukrainian student shares powerful message about Russian invasion of his country at President's Chapel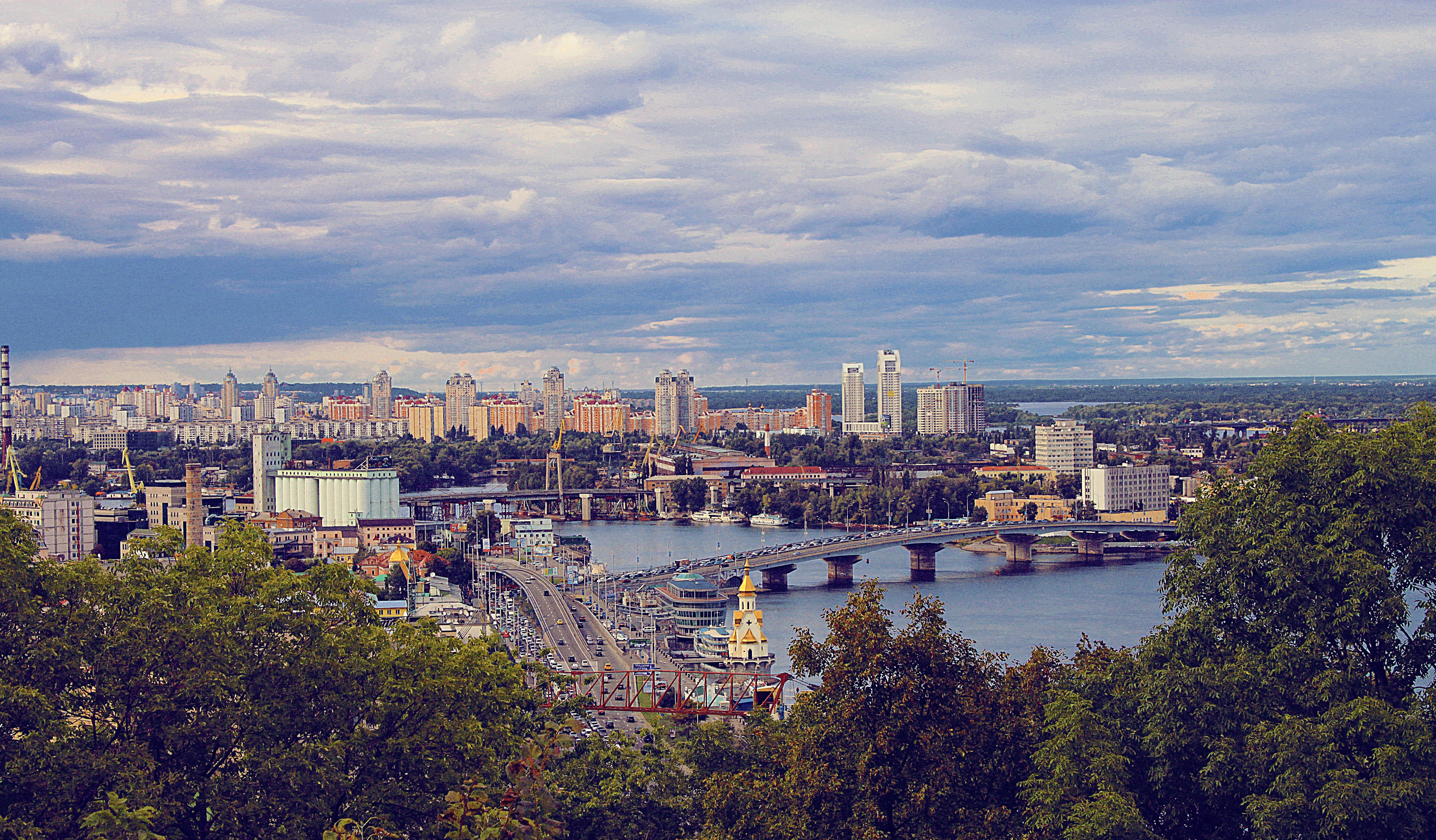 The capital city of Kyiv, Ukraine before the conflict.
By Jeff Smith
For a few emotional minutes on Tuesday, the student body and staff at Moody Bible Institute's Chicago campus were transported from President's Chapel in the comfort of Torrey-Gray Auditorium to the chaos of war-torn Ukraine. We were taken inside Russia's invasion of this proud, freedom-loving nation by Alex*, a student at Moody who hails from Ukraine.
Three days after being riveted by Alex's report, I'm still dwelling on the thoughts and insights he openly offered to us. His words were marked by a biblical perspective and wisdom that belied his age as an underclassman. After watching, I was immediately moved to pray for him and the people of his homeland.
Here is the chapel message that Alex shared March 1.
"I remember last Wednesday (February 23) we were watching a movie and everything was fine. Then my sister texted me and said, 'Alex, pray for us. They started bombing Kyiv.' I couldn't believe it, honestly. I was just sitting there and I didn't know how to react. Then I started texting my friends, the guys I grew up with, 18- and 19-year-old guys my age. They were asking me to pray for them.
"Many of them don't believe in God, but they were asking me to pray because they were scared. I'm here and I have everything I've ever wanted. All I'm thinking about is going to the gym and my classes, and they're worried about how to survive and how to protect their family.
"Every morning I wake up and check my phone and hope none of them gets hurt. It's scary and overwhelming, especially when your family asks you to pray because they started bombing again. The places where I grew up are completely destroyed.
"It is not easy, but I know God is in control. Even when it doesn't look like it, I know God is in control. Even when I don't feel like it, I know God is in control. Maybe I don't understand what it means and maybe I don't feel like it, but Jesus Christ is our hope. Even if the worst happens, God is good, God is kind, and God is just, and He'll be our justice for us.
"And so my hope is not that Ukraine will win, but my hope is in Jesus Christ, and with this message I'm waking up every morning. Let's pray now:
"God, I just want all of us to put trust in You, God. I am praying for Ukraine and everyone who is not saved , God, that the gospel will reach them and they will know You, God, and that the people who are scared will be comforted by Your love.
"And God, I know You are doing something, and God, You are our defender, and You are our hope and our salvation, God. And whatever happens, God, we will still worship You. If Ukraine wins we will worship You, God, and if Ukraine loses we will worship You, God.
"And I pray for everyone who lost family members and are going through a lot of pain, who lost their houses and have nowhere to go, who are sitting in their basements for hours hoping that things will get better. God, I pray that You will be there and You will speak to their hearts, and it's something that only You can do, God. I am praying that You will bring justice, God, and You will bring joy.
"And I pray this all in Jesus' name. Amen."
*Alex's name was changed to protect his identity.