Lessons from Two Brave Men
How Jackie Robinson and Branch Rickey impacted a young boy's life and influenced my future family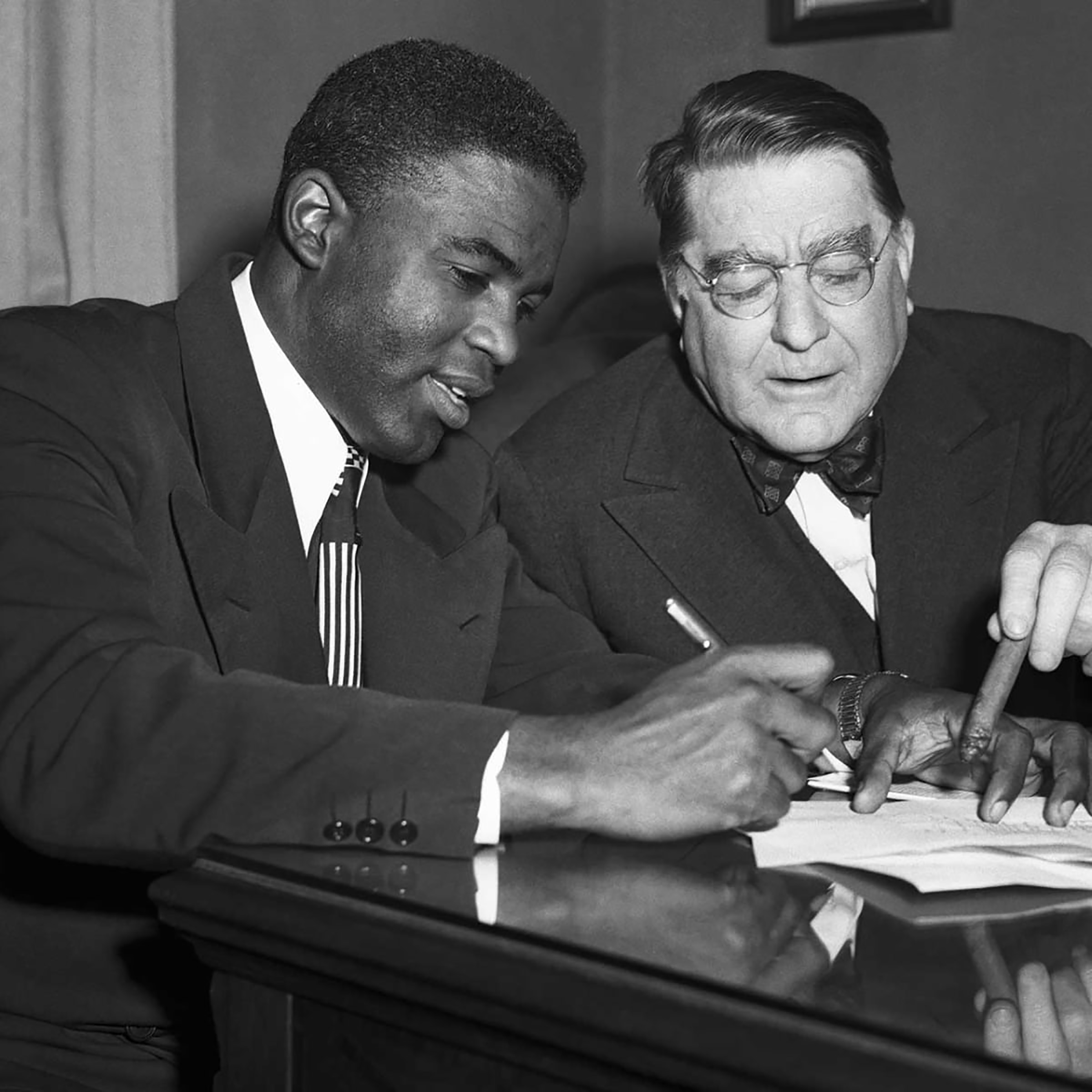 Jackie Robinson with General Manager Branch Rickey of the Brooklyn Dodgers in 1947.
For more on Branch Rickey and Jackie Robinson, read Dr. Eric Moore's excellent devotional for Black History Month. Check out all of Moody's devotionals for Black History Month by visiting Moody's Black History Month Devotional page.
by Jeff Smith
As a 10-year-old boy, I was the typical baseball junkie—collecting baseball cards, spending countless hours playing pickup games in the park, and proudly participating in our local little league. I even slept with my ball glove tucked under my pillow.
As a voracious reader, I also devoured biographies about baseball players. One such book particularly stood out to me, detailing the baseball career of Jackie Robinson. Jackie joined the Brooklyn Dodgers in 1947 as the first African American in the Major Leagues.
My shocking introduction to Jackie Robinson and Branch Rickey's journey
As a fourth-grader from a tiny farming town in Central Illinois, I knew nothing about Jackie's life before my parents gave me the book. Needless to say, reading about the persecution he suffered as a baseball pioneer was a shocking revelation for me.
I still remember learning how Jackie sometimes had to eat his meals in black-only restaurants and sleep in separate hotels from teammates when the Dodgers were on road trips. I was stunned that some opposing spectators hurled racial epithets and obscenities at him when he was at bat and when he returned to the Dodgers' dugout. He even endured death threats. I couldn't fathom why opposing players tried to injure him with their spikes while sliding with their feet raised high into second base, Jackie's position. Some of the other Dodgers even wanted him off the roster.
Jackie absorbed so much relentless abuse during his first season with the Dodgers that midway through the year he decided to quit. But Branch Rickey, the team's general manager, talked him out of it. The biography explained that Branch was a Christian whose signing of Jackie was borne out of his belief that all people are created equal in the eyes of God. Branch kept an open-door policy with Jackie, inviting him to visit his office whenever he needed to vent his frustrations or receive words of encouragement or wisdom.
Jackie leaned heavily into Branch during his tumultuous early years with the Dodgers. Jackie courageously weathered the storms, never repaying evil for evil, and paving the way for many more black athletes to enter the MLB. In his later years, Jackie said Branch deserved much of the credit for helping him achieve his baseball dream in the face of a torrent of discrimination.
Branch and Jackie's influence on an adoption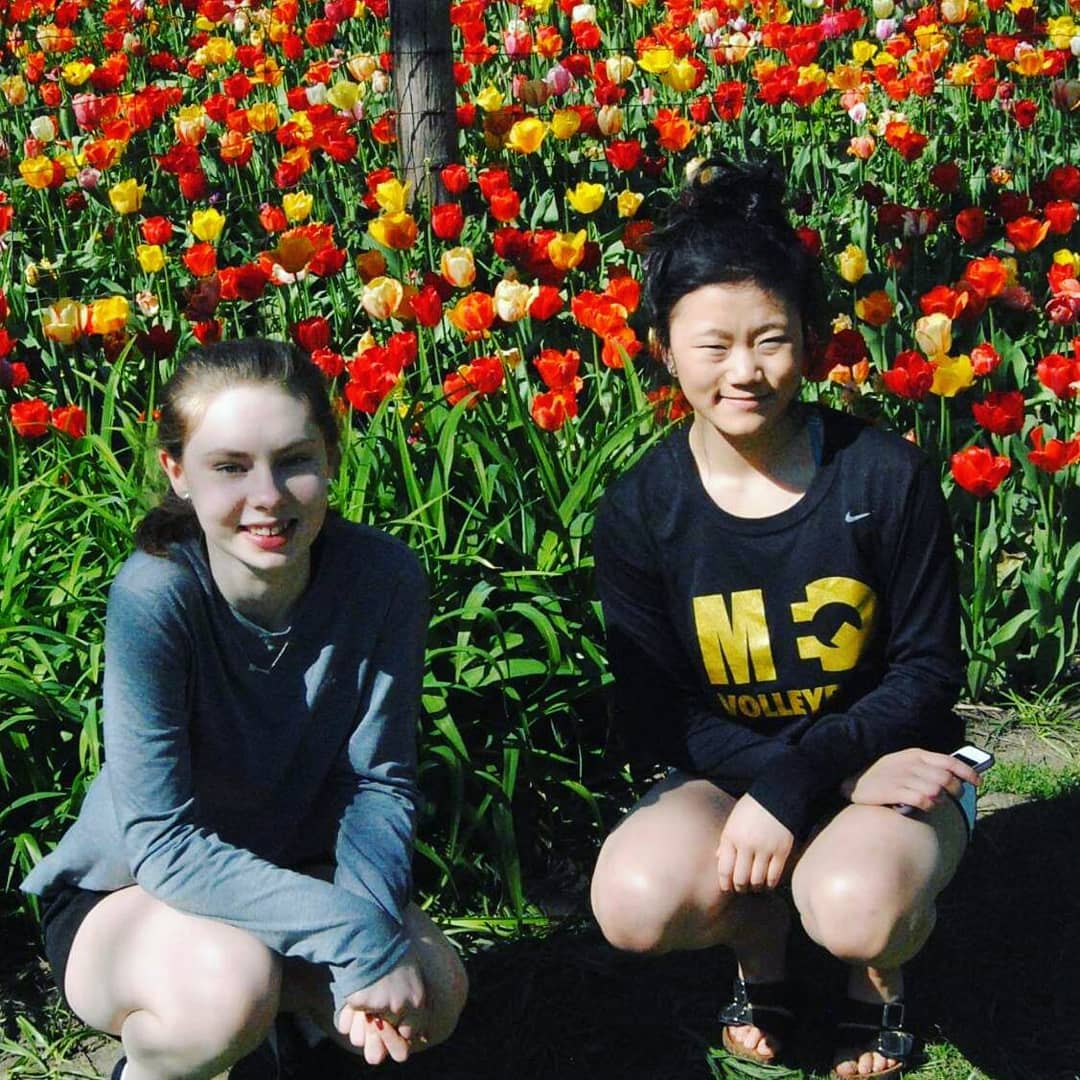 Jackie's courage and Branch's example helped form my perspective on race and ethnicity at a key stage of my upbringing. In fact, 20 years later, it played a part in shaping my own family.
When my wife and I struggled with pregnancy issues, God led us to consider adoption. The option we chose to pursue was adopting a baby girl from China. Even though we are both white, my wife and I had no qualms whatsoever about making an Asian infant our daughter. We weren't interested in adopting a Caucasian infant; we were passionate about adopting the baby God planned for us regardless of race and ethnicity.
The Lord walked us that direction, and we were thrilled to welcome Jessica Fuchun Smith (pictured here with her younger sister, Nicki) into our family 22 years ago. We are blessed beyond measure to be Jessica's parents.
Little did Jackie and Branch know that their handling of a difficult situation ended up influencing our adoption decision. For an impressionable young boy, they modeled 1 Timothy 4:12—"Set an example for the believers in speech, in conduct, in love, in faith and in purity."