A Spiritual Oasis
Moody Theological Seminary prepared Joseph Wainaina to start a free pastor Bible training school in his native Kenya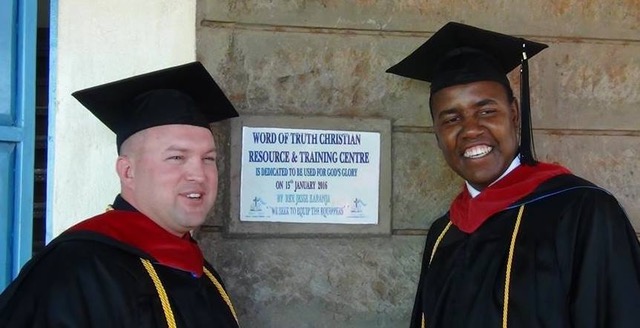 Joseph Wainaina (right) before one of Word of Truth's graduation ceremonies for pastors in Kenya.
Click here to read Joseph's full story in the special summer online edition of Moody Alumni & Friends magazine.
By Jeff Smith
After a whirlwind four years that led Joseph Wainaina from Kenya to Moody Theological Seminary in Plymouth, Michigan, Joseph graduated Summa Cum Laude with an MDiv from MTS in 2015. As tempting as it was for Joseph and his wife, Jane, to plant roots with their two young children amid the affluence of America, the Wainaina family was ready to return to its homeland—and meet a critical need for Kenyan pastors.
"He realized that there was a temptation to enjoy the luxuries of the United States and not return back to Kenya. For that reason, he lived a disciplined life while here," said Dr. Eric W. Moore, one of Joseph's professors at MTS. "He did not want to fall in love with America and forget why he came here. The Lord brought him here to learn and to take that learning back to Kenya."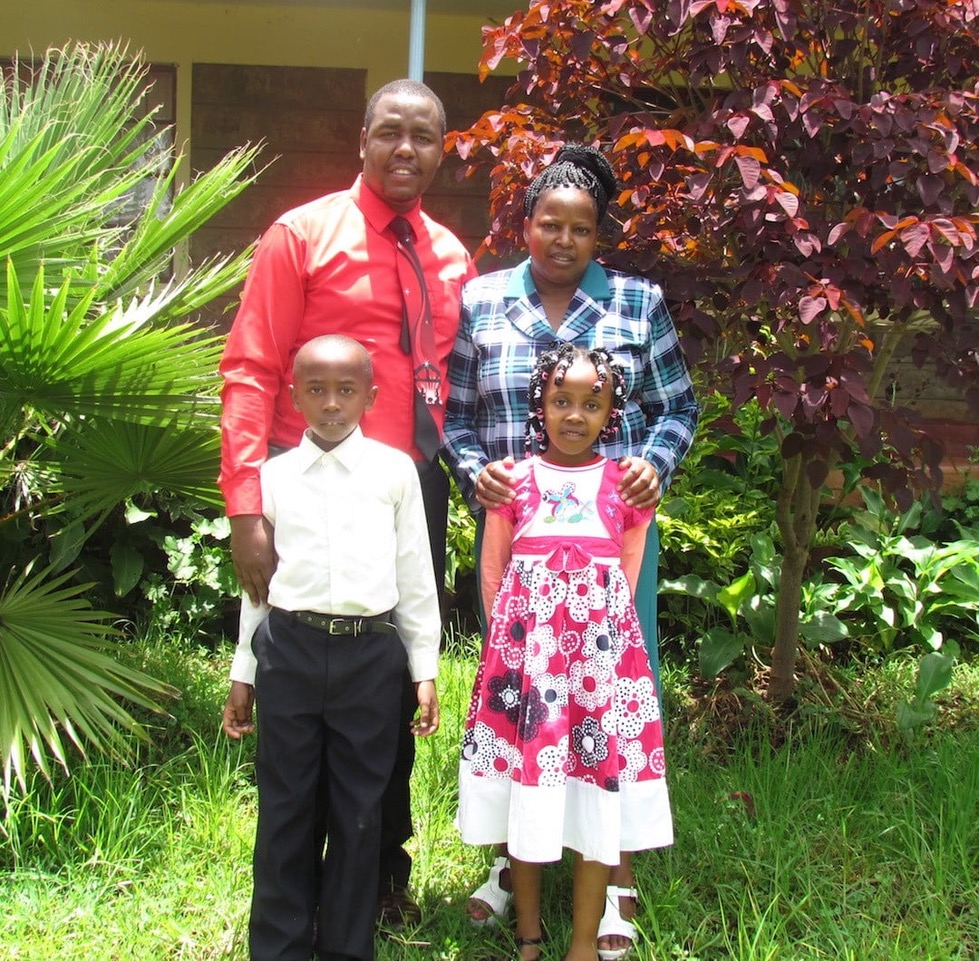 Word of Truth is born
Eight months later, Joseph founded the Word of Truth Pastor Resource Center on January 16, 2016. The pastor training school was a financial miracle of sorts made possible by the faithful support of Pleasant View Family Church and other sending churches in Michigan and the servant leadership of Partners in Evangelism International (PIE).
The final unexpected blessing that allowed Joseph to open the center in Maai-Mahiu was a 15-year interest-free loan courtesy of a Word of Truth board member.
Photo caption: Joseph with his wife, Jane, and their two children.
Spiritual oasis for pastors
Offering free tuition to church pastors in Kenya who otherwise could not afford Bible training, Word of Truth quickly became a spiritual oasis to pastors. The first year of the certificate program drew 26 pastors. They were eager to learn how to more effectively preach God's Word, shepherd their churches, and reach their community with the gospel.
Traveling from all over Kenya to the school, pastors crammed 40 hours of classes into one week each month for the next 11 months before graduating in December 2016. This schedule enabled them to serve their families and churches for three out of every four weeks as they were trained in the theological truths, principles, and concepts to lead their congregations.
Meeting a vital need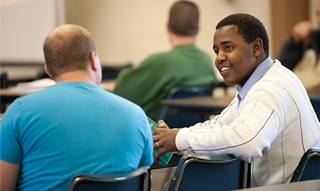 To Joseph's pleasant surprise, the certificate program grew so popular that Word of Truth launched a four-year degree program in 2021 and then began a Christian counseling certificate program during the COVID-19 pandemic. A total of 47 students earned counseling certificates in the program's first year.
"When COVID hit, people came to us for solutions," Joseph said. "Their children had committed suicide. Some didn't have food because they lost their job. They were devastated. The need for Christian counselors is just so huge."
God's plans for Word of Truth seem to only be getting started. Because the Bible training school's campus is located hundreds of miles from many pastors, Joseph hopes Word of Truth can soon begin offering classes in cities throughout Kenya.
"How about we as Word of Truth take our training to where the pastors are?" Joseph said. "How about we train our teachers, equip them, get them to know the material well, and send them to the towns where pastors cannot come to us? My heart is for seeing every church in Kenya led by a pastor who is trained well in the Word of God. Bible training and discipleship is what we need to change the tribal culture. There are not enough trained pastors leading our churches. When pastors are properly trained in God's Word, their churches grow, and the good news reaches communities."
Photo caption: Joseph as a student at Moody Theological Seminary in Plymouth, Michigan.